Abstract Submission Deadline :
Abstract Submission for 2019 will be open soon!
Registration is Closed
Early Registration Deadline: 9th March 2018
Venue: Manchester Central
Click here for venue details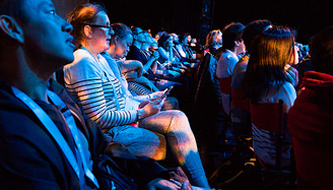 Welcome…
It is my pleasure to, on behalf of the Organising Committee, to invite you to the 2019 Annual Scientific Meeting of the British Society for Colposcopy and Cervical Pathology. It is to be held from Wednesday 8th May to Friday 10th May 2019 at The Bournemouth International Centre (BIC).
The theme of the conference is about…Leaders from the field will be sharing the latest research and evidence with a particular focus on the introduction of HPV screening and the enlarging area of non-cervical HPV disease.
We look forward to welcoming you to what has to be one of the best located conferences in the UK.