Dr Marc Arbyn, Sciensano, Belgium
M Arbyn has diplomas of MD, MSc, Dr in tropical medicine and PhD in medicine & health Science. After a career in Africa with Médecins Sans Frontières, he got involved in cancer research in Europe. MA coordinated the evaluation of new screening methods in the framework of the European Network of Cervical Cancer Screening and is editor- of the European Guidelines for Cervical Cancer Screening and associated Supplements on HPV screening. His main activity deals with systematic reviews, Cochrane reviews and meta-analyses regarding prevention and treatment of HPV-related cancers and their precursors (cervical cancer screening, diagnosis and treatment of cervical precancer, anal cancer and oropharyngeal cancer. MA is involved in several international networks dealing with biobank-based cancer research (addressing etiological questions and possible application of biomarkers in screening), clinical validation of tests applied in screening, diagnosis and prognosis prediction and offers epidemiological support to health authorities regarding implementation of cervical cancer prevention. MA is author of >250 papers, published in peer-reviewed journals, and a few dozens of book chapters or monographies related to cancer prevention. MA is also specialised in trend analysis and age-cohort-period modelling of cancer incidence and mortality. MA is principle investigator of the VALGENT (VALidation of hpv GENotyping Tests) and VALHUDES (VALidation of HUman papillomavirus assays and collection DEvices for HPV testing on Self-samples and urine samples) studies. These are independent researcher-induced protocols used for HPV test comparison and validation on clinician-collected cervical samples, vaginal self-samples and urine. MA is currently updating methods for test validation in collaboration with an international network of experts involving clinical epidemiologist and virologists. MA is coordinator of the Unit of Cancer Epidemiology, which is part of the Belgian Cancer Centre at the Scientific Institute of Public Health in Brussels. He was member of the Board of Directors of the International Papillomavirus Society (IPV) from 2012 to 2018 and congress president of EUROGIN 2018 (Lisbon, Portugal).
Dr Ramya Bhatia, NHS Lothian, UK
Dr Ramya Bhatia is an Associate Clinical Scientist in Scottish HPV Reference Laboratory, NHS Lothian and an Honorary Research fellow in Human Papillomavirus Research Lab, University of Edinburgh. Her academic interests are in the field of early detection of HPV and its utility in prevention and diagnosis of cancers. She is also interested in biomarkers of HPV infection. She is the Manager for the Scottish HPV Archive, a national biobank of clinical samples relevant for HPV research. She is a core member of the Scottish HPV Investigator's Network (SHINe), a multi-disciplinary network of researchers, clinicians and policy-makers with an interest in HPV in Scotland.
Dr Christine Campbell, University of Edinburgh, UK
Dr Christine Campbell is a Reader in Cancer and Primary Care. She leads a programme of health services research into disparities in cancer outcomes, the role of primary care in screening provision and symptomatic diagnosis, and cervical cancer screening provision in low resource settings, including implementation of 'screen and treat' cervical screening in Malawi. She sits on the Steering Committee of the International Cancer Screening Network, and the Executive Group of Ca-PRI (the international cancer and primary cancer research network).
Professor Heather Cubie, University of Edinburgh, UK
Heather was a consultant Clinical Scientist in Virology. She was Founder Director for the Scottish HPV Reference Laboratory and Scottish HPV Archive; retired in 2014 and is currently Senior Advisor to the Global Health Academy, University of Edinburgh and devotes much time to involvement in programmes of cervical cancer reduction in Malawi.
Dr Kate Cuschieri, NHS Lothian, UK
Kate is lead for the HPV research group at the University of Edinburgh & Director of the Scottish HPV Reference Laboratory in NHS Lothian. She has an interest in the identification, monitoring and prevention of HPV driven disease, including non cervical disease.
Miss Theresa Freeman-Wang, Whittington Health, UK
Theresa Freeman-Wang is President-Elect of the BSCCP. She works at the Whittington Health NHS Trust as a Consultant in Gynaeology with an interest in colposcopy, vulval disease and gynaecological oncology. She is Vice-chair of the National Advisory Committee for Cervical Screening and a member of the Cervical Screening Programme Clinical Professional Group and Research Advisory Committee. She also co-chairs the scientific committee of the IFCPC. Theresa is a member of the ISSVD and IANS and is keen to include high resolution anoscopy as part of the management of multizonal pre-malignant and early malignant disease.
Miss Jilly Goodfellow, Royal Victoria Infirmary, UK
Jilly Goodfellow has worked at the Royal Victoria Infirmary in Newcastle 34 years; she has worked within gynaecology for 31 of those, as both a staff nurse and ward sister. She is currently one of the Nurse Practitioners for colposcopy/gynaecology and Senior Sister in the Women's Health Unit. She has been a colposcopist for 18 years, a job which she loves and feels blessed to do. She is particularly interested in the needs of women who have learning disabilities. She was the nurse representative on the BSCCP executive committee for 3 years and has presented at two BSCCP scientific meetings. She has been a member of the UK and Ireland Colposcopy Nurses Group for 10 years. She is married to Alan, the local Coal Merchant and her weekends are spent being the Church Warden of St Peter's Church in Falstone near Kielder reservoir where she lives. The role is certainly not just ringing the bell and giving out the hymn books on a Sunday – like nursing there are always courses to do and meetings to attend !! She is currently training with the Diocese of Newcastle to lead worship.
Dr Sharon Hanley, Hokkaido University, Japan
Sharon Hanley is a cancer epidemiologist and Assistant Professor in the Department of Women's Health Medicine at Hokkaido University, Japan. She obtained her PhD. from the Departments of Public Health and Reproductive Endocrinology and Oncology at the same university. She also holds an adjunct position in Hokkaido University Center for Environmental and Health Sciences. Sharon's research interests include HPV vaccine hesitancy, correlates of HPV vaccine acceptance in parents of Japanese girls and attitudes to HPV self-sampling in cervical cancer screening non-attenders. She currently holds grants from the Great Britain Sasakawa Foundation and the Anglo-Japan Daiwa Foundation to carry out collaborative research with the universities of Edinburgh and Aberdeen focusing on 21st century technology to improve access to and participation in cervical cancer control programmes.
Professor C Simon Herrington, University of Edinburgh, UK
Simon Herrington graduated in biochemistry with honours from the University of Cambridge in 1982 and medicine with honours from the University of London in 1985. He trained in Internal Medicine (MRCP 1988) and then became a CRC clinical research fellow in the Nuffield Department of Pathology, University of Oxford, receiving his DPhil in 1991. He was appointed clinical lecturer in pathology in Oxford where he completed his training in clinical cellular pathology, gaining the MRCPath in 1994. He was appointed clinical senior lecturer and consultant in pathology at the University of Liverpool in 1995 and was promoted to a Personal Chair in 1999. In 2003, he was appointed to the Chair of Pathology at the University of St Andrews, moving to the Chair of Pathology at the University of Dundee in 2010 and the Chair of Molecular Cancer Pathology at the University of Edinburgh in 2015. He also works as a consultant pathologist, specialising in gynaecological pathology, was co-editor of the 4th Edition of the WHO Classification of Tumours of Female Reproductive Organs and edited the 15th and 16th Editions of Muir's Textbook of Pathology. He is a past President of the International Society of Gynecological Pathologists, and is Editor in Chief of the Journal of Pathology and the Journal of Pathology: Clinical Research.
Miss Nadia Hyder, Research Scotland, UK
Nadia Hyder is a senior researcher at Research Scotland. She moved into social research in 2014 after completing a postgraduate diploma in Drug and Alcohol Studies from the University of Glasgow. She works on a range of qualitative research projects and outcomes focused evaluations.
Mrs Beatrice Kabota, Nkhoma Ccap Hospital, Malawi
Education and Qualifications: MPH Scholar and University of Malawi, College of Medicine BSc in Community Health, Kenya Methodist University Nurse Midwife Technician, Malamulo College of Health Sciences Current Professional responsibilities • National Coordinator Malawi Scotland Screening Project • Visual Inspection with Acetic (VIA) Cervical cancer screening National Trainer • The National Taskforce member in Cervical cancer prevention and Control program • The advisory board member for PEER Cervical Cancer Project
Dr Mara Kyrgiou, Imperial College London and Imperial College NHS Trust, UK
Dr Maria Kyrgiou is a Consultant Surgeon in Gynaecology and Gynaecologic Oncology and a Clinical Reader working at Imperial College London and Imperial College NHS Trust. She has trained in obstetrics and gynaecology and subsequently specialised in advanced minimal access and gynaecologic oncology at the West London Gynaecological Cancer Centre at Imperial College Healthcare NHS Trust. The main focus of her academic interests has been in translational research in gynaecological diseases and cancers, in particular cervical and endometrial cancer. She has investigated the role of treatment of cervical cancer and precancer in reproductive outcomes and the clinical use of HPV biomarkers in personalising the management of women with abnormal findings at screening. She has developed an interest on the role of microbiome and host interactions in gynaecological cancer. She works on the role of obesity and metabolic disorders in endometrial cancer. She is the chief investigator of the NOVEL trial assessing the value of HPV vaccination after conisation for CIN. Dr Kyrgiou is recognised nationally and internationally for her research and has published extensively in the field of cervical pathology. She contributes to a number of national and international committees such as the International Federation of Colposcopy and Cervical Pathology (IFCPC) research committee.
Professor Charles Lacey, University of York, UK
I am an academic clinician in HIV/GU medicine, with infectious diseases and immunology interests. I have been involved in HPV and other vaccine research for ~ 30 years. I was a PI in the pivotal HPV vaccine phase 3 trials. I currently have grant support from Wellcome Trust, MRC, Bill and Melinda Gates Foundation, CRUK and EDCTP. With colleagues we are undertaking HPV vaccine one dose studies in Tanzania, anal cancer screening studies in the UK, Leishmania vaccine and immunology studies in East Africa, and the development of a Leishmania human challenge model in York.
Mrs Emily Lynott, University Hospital Birmingham, UK
I consider myself to be a very passionate, self-motivated nurse who strives for excellence and nothing less! I have been a colposcopist since 2014 and since further developed to a nurse Hysteroscopist too. I commenced my nursing career in Birmingham but I have been fortunate to work across some differing trusts .I am very proud to be a nurse and it has taken a lot of hard work and determination a lot of highs and lows! My drive still continues to eventually become a nurse consultant.
Ms Deirdre Lyons, Imperial College Healthcare NHS Trust
Lead Colposcopist, CSPL – Imperial College Healthcare NHS Trust, PCA London SQAS, Honorary Secretary BSCCP Have been practising Colposcopy since 1997 and Lead Colposcopist since 2003 at Imperial College Healthcare NHS Trust. Interests include glandular disease, multicentric disease, diagnosis and management and education in Colposcopy . Started as London Representative of BSCCP , then Treasurer and now Honorary Secretary BSCCP. OSCE Facilitator BSCCP, Also interested in IT for healthcare.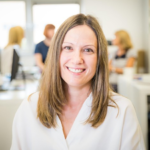 Mrs Katy MacMillan, Research Scotland, UK
Katy (MA Hons First Class, MPhil Urban Policy and Practice) set up Research Scotland early in 2015 and was previously Director of ODS Consulting. She has 18 years' experience of working in social research in Scotland, with particular expertise in qualitative research exploring behaviours, experiences and attitudes.
Mrs Sue Mehew, NHS Lothian, UK
Until recently I worked as Consultant Healthcare Scientist in Pathology and Director of the Scottish Cytology Training School, undertaking various roles and responsibilities including Consultant level responsibility for the delivery of the national cervical screening service in Lothian and Borders and development and delivery of training in cytology at all levels. From April 2020 and the rollout of Primary HR-HPV screening, I have divided my time between NHS Lothian, NHSGGC and been involved in delivering cytology reporting for various health boards at NHS Lanarkshire. This involves the diagnosis and reporting of gynaecological abnormalities, recommending individual patient's management and referral for treatment, providing advice on screening services, individual patient cases and regular audit. I am a member of the NHS Lothian Gynaecological Pathology team and regularly provide expert review of cytology cases, some of which I present at Multi Disciplinary Team (MDT) meetings to my gynaecologist, nursing and Clinical Scientist colleagues. I started my training in Derby then worked in various departments in the Midlands prior to working as the Chief Biomedical Scientist in Cytology at Good Hope Hospital before moving to take up the Consultant post in Edinburgh in 2005. I am also the Honorary Secretary of the British Association for Cytopathology (BAC).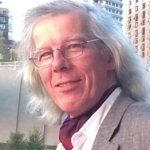 Dr Tim Palmer, University of Edinburgh, UK
Appointed Consultant Pathologist in Inverness in late 1990 with responsibility for the laboratory aspects of the cervical screening programme and laboratory computerisation, he has been involved with all the developments in the Scottish Cervical Screening Programme. Since largely retiring in 2014, he has been Clinical Lead for Cervical Screening in Scotland and Honorary Senior Lecturer at the University of Edinburgh, publishing on HPV immunisation and its effect on cervical disease and screening, and being the Lead Clinician for the implementation of primary HPV screening in Scotland.
Professor Linda Sharp, Newcastle University, UK
Linda Sharp is a cancer epidemiologist with a long-standing interest in cancer screening. She is involved in research around cervical, colorectal and lung cancer screening. In the 1990-2000s she was one of the lead investigators in the TOMBOLA trial of management of women with low-grade cytology. For the past 15 years, she has been an active partner within the CERVIVA research consortium. She has a particular interest in screening uptake and the unintended consequences of screening, including psychological adverse effects for participants, and has published extensively on these topics.
Professor John Tidy, Sheffield Teaching Hospitals NHS Foundation Trust, UK
John Tidy is Honorary Professor of Gynaecological Oncology and Consultant Gynaecological Oncologist at the Royal Hallamshire Hospital, Sheffield. He is a BSCCP certified colposcopist and a recognized specialist in gynaecological cancer surgery. He is the immediate past President of the British Society for Colposcopy and Cervical Pathology and chair of both the National Clinical and Professional Group for Colposcopy and Research Advisory Committee for Cervical Screening. John is active in clinical research attracting funding from Cancer Research UK, World Cancer Research Fund International, NHS New and Emerging Technologies Programme and the Pharmaceutical Industry. He is involved in the English Primary HPV screening evaluation and previously contributed to the HPV triage and test of cure projects. He was a member of Public Health England HPV primary screening implementation board.
Mx Vic Valentine, Scottish Trans Alliance, UK
Vic Valentine is the manager of the Scottish Trans Alliance, a national project working to improve the equality, human rights and inclusion of all trans people in Scotland. www.scottishtrans.org
Professor Yin Ling Woo, University of Malaya, Malaysia
Professor Woo Yin Ling is Professor of Obstetrics and Gynaecology from University of Malaya. She completed her specialist and subspecialty training in gynaecological oncology and postdoctoral research degree in the UK. She returned to Malaysia in 2010 and have since been actively involved in of a number of research programs focusing on screening, prevention and management of gynaecological cancers in the Malaysian setting. Prof. Woo is currently the country representative for the Asia-Oceania Research Organisation in Genital Infection and Neoplasia (AOGIN), member of the Asia Pacific Economic Consortium (APEC) Cervical Cancer working group, Member of the WHO screening and treatment working group (WHO) and is a trustee to ROSE Foundation.