We are delighted to introduce you to some of our Speakers for BSCCP 2022. More Speakers are to be added so watch this space!
Dr Jennifer Byrom
Dr Jennifer Byrom is a consultant gynaecologist at Birmingham Women's hospital where she has worked for twenty years. She is the clinical lead for colposcopy and vulval diseases and have a special interest in multi zonal HPV related disease. She is the Trust's CSPL. She has been the chair of the BSCCP training and accreditation committee for 4 years.
Dr Kate Cuschieri
Kate is a consultant clinical scientist Director of the Scottish HPV Reference Laboratory in NHS Lothian & lead for the HPV research group at the Centre for Reproductive Health, University of Edinburgh. She is also honorary lecturer at the University of Glasgow. She has an interest in the identification, monitoring and prevention of HPV driven disease, including non cervical disease.
Ms Samantha Dixon
Sam is the Chief Executive of Jo's Cervical Cancer Trust. She has been a cancer charity leader for over 8 years and has worked in the voluntary sector for over 25 years. She is a Fellow of the Chartered Institute of Marketing and has an interest in social marketing to create behaviour change, particularly in women's health.
Dr Anita Lim
Dr Anita Lim is a senior research fellow in cancer epidemiology at King's College London. Her core research interest is in novel screening technologies with a focus on non-speculum sampling approaches for HPV testing. Anita is the lead investigator for the YouScreen self-sampling trial: a large feasibility implementation clinical trial for cervical screening non-attenders in London. The YouScreen trial marks the first time self-sampling has been integrated into the NHS Cervical Screening Programme in England. Her additional research interests include early diagnosis of cancer and the use of technology to enhance safety-netting in primary care for potential cancer symptoms.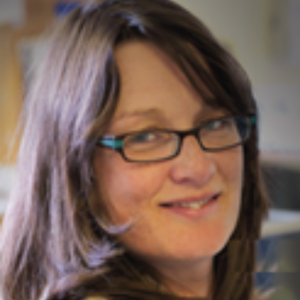 Dr Cara Martin
Dr Cara Martin is an Assistant Professor in Molecular Pathology, Tumour Biology and Cancer Screening at the Department of Histopathology, Trinity College Dublin. She leads the HPV Research Group based in Trinity College Dublin and the Coombe Women and Infant's University Hospital.
Her research programme consists of translational health services based research and basic research approaches in cancer screening, female gynaecological cancers, head and neck cancers and other HPV associated cancers. She is co-founder, lead investigator and programme manager of CERVIVA, The Irish Cervical Screening Research Consortium (www.cerviva.ie), which is a health services based research program.
To date, she has published 110 peer reviewed publication and has filed 2 patents. Her-h index is 34 and she has >5567citations.
Dr Mairead O'Connor
Dr O'Connor graduated with a PhD in Nutritional Sciences from UCC in 2009 and spent 10 years based at the National Cancer Registry of Ireland undertaking research studies with CERVIVA (www.cerviva.ie). Her area of research centred around the psychological impact of HPV infection and she has conducted several studies around HPV in the context of cervical cancer and head and neck cancers. She has also investigated the psychosocial impact of follow-up for abnormal cervical screening results. Her other research interests include behavioural science and cancer survivorship. She is passionate about the HPV vaccine and scicomm. She is currently a Research Fellow and Adjunct Lecturer with the School of Public Health at University College Cork. Dr O'Connor continues to be strongly involved with CERVIVA research. She is a committee member of Women in Research Ireland.
Professor Susan O'Reilly
Professor Susan O'Reilly was the Chair of the Expert Reference Group on Audit of Interval Cancers in CervicalCheck and BowelScreen from 2019 to 2020.
In Ireland, she was the Director of the National Cancer Control Programme from 2010 to 2015 and the Chief Executive Officer of the Dublin Midlands Hospital Group
from 2015 to 1018.
In Vancouver, Canada, she was Clinical Professor and Head of Medical Oncology in the Faculty of Medicine at the University of British Columbia and Vice President of Cancer Care and Clinical Research at the BC Cancer Agency. Her clinical practice there from 1982 to 2010 focused on lymphomas, breast and gynaecological cancers.
She is a Clinical Professor in the School of Medicine, Faculty of Health Sciences, Trinity College, Dublin.
Professor Evangelos Paraskevaidis
Ioannina Medical School, Greece
President of the Hellenic Society of Colposcopy and Cervical Pathology
President of the Hellenic Cervical Pathology Academic Studies Group
Clinical interests: all aspects of Gynecological Oncology,in particular Colposcopy & Cervical Pathology
Research Gate articles: 283
PUBMED : 174
Research Gate (RG) score: 43.7
Citations: 10,670
h-index: 50
Dr Kalpana Ragupathy
I have been a colposcopist since 2006 and currently the BSCCP rep for Scotland and core member of the Colposcopy Training Committee. I am the gynae cancer lead for NHS Tayside and my other interests include minimal access surgery (laparoscopic and robot assisted), undergraduate (year 3 Academic lead of Dundee Medical School) and postgraduate training (ATSM director for East Scotland Deanery). The wealth of experience with Thermal Ablation at Dundee has made me a researcher with two papers published in 2021 looking at long term efficacy of TA and TOC outcomes following TA. On the home front: I have two daughters and one furry baby with no doubts about the most favourite child!
Dr Nóirín Russell
Dr Nóirín Russell is a medical graduate of University College Cork, a fellow of the Royal College of Physicians of Ireland and member of the Royal College of Obstetrics and Gynaecologists. She was awarded her MD from University College Dublin in 2010 and pursued further specialty training at Necker Enfants Malades Hospital in Paris in 2011. Since 2013 she has worked as a Consultant Obstetrician and Gynaecologist at Cork University Maternity Hospital and Clinical Senior Lecturer at University College Cork. In August 2020, she was appointed as the Clinical Director of CervicalCheck, the national cervical screening programme.
Dr. Russell's clinical and research interests include cervical cancer screening, high-risk pregnancy, patient safety and staff engagement. She is interested in patient-focussed discussion of risks and incidents in healthcare.
Dr Jo Waller
Dr Jo Waller is a Reader in Cancer Behavioural Science in the Cancer Prevention Group at King's College London. She holds a Cancer Research UK career development fellowship and leads a team of researchers working to understand psychological and behavioural aspects of cancer screening and early diagnosis. Her current work focuses on cervical and breast screening, and multi-cancer early detection tests.
Professor Glenn McCluggage
Prof McCluggage is a consultant Histopathologist in Belfast Health and Social Care Trust, Belfast and an Honorary Professor in Gynaecological Pathology of Queen's University of Belfast. He has published approximately 580 papers in peer reviewed journals, including original publications and many invited editorials and reviews. He is on the Editorial Board of several major pathology journals (Modern Pathology, Human Pathology, Advances in Anatomic Pathology, International Journal of Gynecological Pathology), a member of the International Advisory Board of Journal of Clinical Pathology and associate editor of Histopathology. he is a past President of International Society of Gynecological Pathologists and was previously secretary of this society. Previously he was President of the British Association of Gynaecological Pathologists. He is on the council of European Society of Pathology. He has an extremely busy referral practice and receive numerous consultation cases from all over the world. He has been invited to lecture at numerous national and international meetings. He has authored or coauthored the various Royal College of Pathologists datasets in United Kingdom on reporting of gynaecological malignancies and have chaired the ICCR (International Collaboration on Cancer Reporting) panels developing international guidelines for reporting endometrial, ovarian, cervical, vulval and vaginal carcinomas. He is also the ICCR series champion for gynaecological neoplasms. he has been part of the last three World Health Organization (WHO) groups formulating the classification of Tumours of the Female Genital Tract and one of the editors on the latest 2020 WHO Classification.